Support Your Team! Support Your Region!
Congratulate, Praise, and Wish Your Team Good Luck by having your "Sign of Encouragement" displayed on the campus of Westlake High School during our regional  tournament.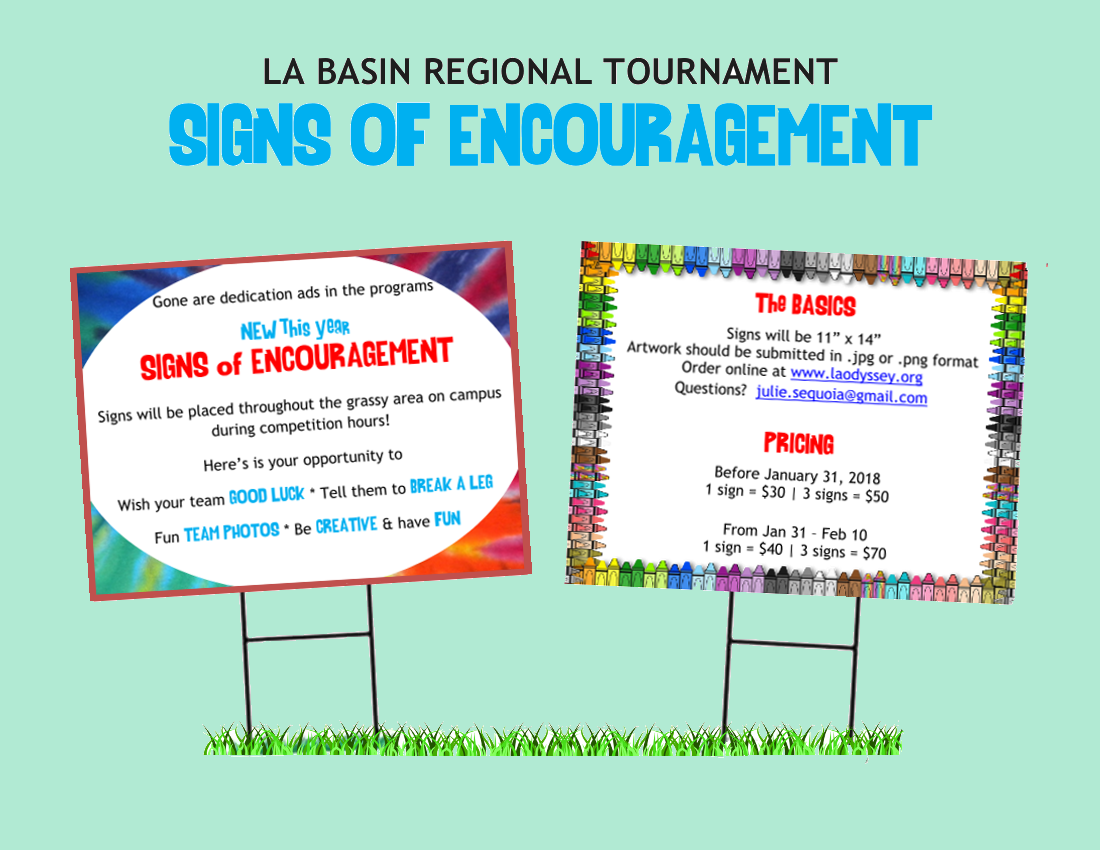 The image says they are 11 x 14. That is not longer correct. They are now 13 x 19….giving you still more room to express your best wishes))))
Download this image/view it full size
Regular pricing is in effect until January 30th, 2018. Submissions and payments not received by this day will incur a surcharge. The final day to order your Signs of Encouragement is February 10th, 2018



All proceeds from these signs support your regional LA Odyssey Tournament.
Questions about pricing, design, proper formatting? Please feel free to contact Julie Freedman via email at lasignsofencouragement@socalodyssey.org or call/text (805)-469-0632.
Please note the preferred graphic formats are Vector Graphics (Illustrator) or uncompressed PSD (Photoshop).  High definition images will work as well (tif preferred).
Purchasing a sign is easy: just add it to your cart. Once your ad is placed in your cart, scroll down to the bottom of the page and you can drag n' drop your file in the area provided. Enter your name and email, then click 'upload and send' to upload your file attachment.
Click to shop – http://laodyssey.org/shop/signs-of-encouragement/